I hate these guys. Hate them hate them hate them! They're stupid, self-righteous idiots who can't keep their secret organization straight to save their lives. But fine. Let's have more angelologists, Trussoni. Because this plot's gotta move along sometime, right?
This chapter's long. Like, really long. You've been warned. I'll be going into some theology in this section; not because I'm trying to convert anyone, or start a discussion of the nature of religion, but because I need to show you when Trussoni's off in her research and writing.
When we last left them, they found this old film in the archives in the Hermitage Museum, and it was marked with the year that Evangeline's parents were killed. And we were supposed to care or something. So where do we pick up with that?
As they walked down the narrow iron staircase and into the underworld of the Hermitage, Verlaine was subsumed by the smell of thick deoxygenated air shot through with the slightest hint of gunpowder.
Um… okay?
I get what Trussoni was going for here—to give the place a sense of history. Vera mentions the gunpowder later on and how it reminds her of the Russian Revolution. Here's the thing though: I don't care. I like history. I like folklore. But right now we're almost seventy pages in and the plot's supposed to be rolling. I'm more interested in that roll of film than what the dust in the bowels of the museum smells like.
So they go into a storage area where Vera spent her first five months working this job for her supervisor, saying "This is his private space. If he knew I was bringing you here, I would be out on the street."
Then why are you bringing them there? What is in that room that you need to show them by bringing them there? Is it the projector? Couldn't you just bring it out? Who is your supervisor anyhow? Is there something valuable/secret in there, or is he just a dick?
Also there's this sentence:
Verlaine walked inside, feeling awed by the chaos of objects.
Since when is "chaos" a word for a collection of things? That's a really weird-sounding phrase. I don't know if it's wrong, but a better word could have been used. "Clutter" for instance.
And then they talk about Evangeline's grandfather, Raphael Valko. Sort of grandfather. I mean, Percival Grigori is (or rather was—he died last book) Evangeline's maternal grandfather, but Raphael Valko married Evangeline's grandmother to avoid suspicions being aroused that her babydaddy was an evil angel. Or something. Look, it was still sketchy because Valko was older than her and was her former—oh, who am I kidding, if the book doesn't care, why should you guys?
The point is, Valko donated his stepdaughter's stuff to the museum, and Bruno's all like, "Well I haven't seen the guy in years. He was ancient when I met him the eighties; he's dead now I guess?"
And Vera's like, "Nope! Still kicking!" She doesn't explain how though. You'd think that be the immediate next question. But Trussoni decides to leave it hanging to be answered later, because we can't let characters act like normal people if it gets in the way of the Plot.
Bruno opened the folder. There was a collection of loose pages inside. A passage had been scribbled on the top page. Bruno read: _"To you this tale refers who seek to lead your mind into the upper day, for he who overcomes should turn back his gaze toward the Tartarean cave. Whatever excellence he takes with him he loses when he looks below.
"Boethius, Consolation of Philosophy," Verlaine said. The passage was from what had become a veritable mantra of the angelologists, a text that referred to to a geological formation called the Devil's Throat Cavern, the mountainous cave where the Watchers were imprisoned, and where, angelologists believed, they waited still for their release.
That's a funky translation, I think, but I'm going off the version off of Project Gutenberg, and the text notes that it's supposed to be a translation by Raphael Valko. It's also a poem, so the words should be written in lines rather than as a few sentences like that. The poem refers to the story of Orpheus, actually, though in the first book it's established that they believe Orpheus's tale is inspired by the Devil's Throat thing, but yeah. No clue if Boethius knew that.
Also yes, that is not me messing up—the word 'to' is repeated. Good to see the editor was sleeping, isn't it? Not that the editing in my sporks are always great, but I'm not selling these essays for money.
And as we later find out, there are still some excursions to this day into that cave. It's not like it's "belief" that the Watchers are still down there hoping to get out. They know they're down there, and it's a reasonable assumption that they want to get out. Unless that prison is very comfortable and has Netflix (SPOILER ALERT: no), I can't imagine why anyone would come to any other conclusion than "they want to get out of there."
So Vera straight-up mentions that the passage is about Orpheus (which makes me wonder why Verlaine's nonsense is inserted at all), but says that Evangeline's mother saw the passage differently, as a "spiritual journey, the emergence of the individual mind from the darkness of self to find a higher purpose."
"Although a die-hard scientist, she interpreted much of her work as part of a spiritual journey, believing that the material world was the expression of the unconscious, and that this collective unconsciousness was God.
ONE: We still don't know what her work was. So like I said, it could have been breeding killer ferrets. Maybe she thought making killer ferrets would bring her closer to God.
TWO: That's a really interesting idea of God. I don't agree personally, but that's neither here nor there—it's just a shame this idea isn't explored at all in the book. So basically, this philosophical idea is brought up for no reason whatsoever.
THREE: This whole "spiritual journey of research bringing her closer to God?" Yeah, that's going to be funny by the end of the book. Scratch that, it'll be funny1 by the end of the chapter.
So Vera flips on the lights, and shows that there's a collection of a bunch of bird eggs. Apparently Angela Valko (Evangeline's mother) collected them. This leads Vera to suspect that the Faberé Egg was catalogued into the system by Angela, as it would have led someone here. Or something? I'm not sure. I'm still a bit fuzzy on the detai—
"You can't seriously think there is a connection between one of our best scientists and this collection," Bruno said.
GODDAMNIT BRUNO THIS IS A COLLECTION OF HER STUFF YES THERE'S A CONNECTION YOU BLOODY TWATWAFFLE
Okay, I'm sorry, it's just… look at it! This is like if I walked into my brother's room, looked at his soccer trophies, and went like, "Well that can't be connected to him, can it?" He walked into a collection of stuff that belonged to Angela Valko and then implies that he doesn't believe it's her stuff!
This guy is in charge of his secret society in an entire district. Someone put this guy in charge of a city. Paris. One of the most important cities in the world.
So what's next? What's your response to that, Vera? Please tell me it's a slap.
"I won't bore you with my research any more than necessary, but one of my pet projects at the moment has to do with Nephilim reproduction. It just so happens that once upon a time egg births were common among the purest breeds, their offspring superior in strength, beauty, agility, and intelligence."
What.
Vera continued. "Many of the royal families in Europe longed for an egg-born heir, and they mated with this in mind, arranging marriages with other royal families based on their reproductive prospects. Nevertheless, as time went on, Nephilim eggs became more and more rare.
WHAT
"Clearly, the Romanovs were not immune to the ostentatious fuss over the eggs. Fabergé played on this obsession. His eggs were precious and intricate objects that, when cracked open, revealed a surprise that spoke to the secret desires of kings—the most precious surprise of all would be an heir hatched from an egg. The tradition of giving enameled eggs at Easter stemmed from the imperial family's longing for another such birth. Indeed, all the Nephilim of Russia wanted an egg-hatched heir. Such an event would be prestigious, and would guarantee instant advancement."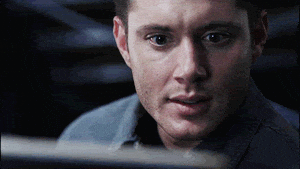 [checks apple juice]
DID SOMEONE SPIKE THIS?
WHAT THE EVER-LOVING FUCK GUYZ
[slams down apple juice cup]
Okay, let me break it down as best I can. Vera's thing here, which no one seems to say anything to disprove, is that Nephilim, way back in the day, used to lay eggs, but don't anymore because they're aren't as pure angel anymore (which implies that actual angels lay eggs which is all kinds of weird but MOVING ON). Nephilim born from eggs were just so much stronger and faster and prettier and smarter because being part of the master rac—I MEAN proper breeding is everything in Trussoni's books and makes you better than everyone else.
And since the Nephilim were the European royal families (I guess?) that means that all the marriages between noble houses in middle ages was actually an attempt to create a couple that would lay an egg, the child of which would just be soooooo much above the other houses and create status because… the others would just submit to that, I guess? And this continued on until recent history because the Romanovs were actually Nephilim and they wanted an egg? And Carl Fabergé knew all of this and made his eggs for the Romanovs' egg fetish? And thus Easter eggs?
Problem one: royal houses aren't really that stable. If you know your history you know that. William the Bastard went and became king of England where before he was Duke of Normandy. Then there's the French Revolution, where nobles were being cut down right and left. So if the Nephilim were behind the aristocracy of Europe, how do we reconcile the fact that they weren't really that all-powerful? Kings get deposed all the time. That's life. Dear God and what does that mean about the relationship between the monarchies and papacy? Were the Borgias Nephilim? Were the Bonapartes? Vlad the Impaler? What was going on in Islamic Iberia? What would have happened if some vanilla human warlord just decided to conquer some country for funzies? What then?
Problem two: angels are blond and live for centuries. Trussoni's told us this constantly. The Grigoris have a lifespan of at least two centuries. Granted, not all families are as "pure" as them, but even a "less pure bred" creature like Eno lives for over a hundred years and still looks young and attractive. The thing is… that's not what most royals in Europe were like for the past two thousand years. Leaving out assassinations and disease, none of them were particularly long-lived, at least not to that degree, and blond hair was still less common than dark hair. So… no.
Problem three: Eggs? Really? Okay, let's assume angels lay eggs like birds (further on in this chapter, the link between birds and angels is strengthened). So that means that not only would a female angel have to carry and lay an egg, but that it's got to be incubated. Does that mean that angels sit on their eggs, or wrap their wings around them, until they hatch? That's a bizarre mental image.
Problem four: According to Vera, this is fact in this universe. Nephilim used to lay eggs. That's history. So shouldn't the other angelologists already know most of this?? Maybe not the details, but they'd know that they used to lay eggs and that it was a sign of status. So this entire thing? An "As You Know" conversation.
Just great.
And of course, problem five: the act of decorating eggs in celebration of Christ's resurrection has been dated back to early Christianity. So no, it can't be taken from the Russian imperial family. Even if we assume that the tradition there was taken from Nephilim, it doesn't change the fact that we've found decorated ostrich eggs from tens of thousands of years ago in Africa, which we think was used as canteens. We know that humans have been painting eggs for a long time, possibly before there was religious significance attached.
Later in the conversation Vera tries to tie it to the Germanic goddess Eostre, which people are still arguing over whether or not the Venerable Bede made her up, and doesn't fit in with the conversation/exposition to this point, so really it just seems like it was brought up because Trussoni felt like sounding smart.
MOVING ON
Verlaine asks why there aren't Christmas eggs (there are) and Vera answers with this:
Christmas is a celebration of Jesus's human birth," Vera said. "Easter, his second, spiritual, immortal birth. One birth within the next. An egg within an egg."
Uh, no. The celebration of Easter, or of Jesus Christ's resurrection, is never described as a 'birth' or 'rebirth.' It's a resurrection. The term 'rebirth' implies that Jesus came back as something else, born again, which as far as we know he didn't. According to the stories, he just popped back up and started gardening to mess with people or something. I think Christian theologists try to shy away from the term 'rebirth' because it sounds too much like reincarnation.
The idea of Jesus transforming himself into a more immortal, divine form? That's the Transfiguration. Even then it's not really a 'rebirth' as much as a transformation.
Also! Easter eggs traditionally were (in the early Church) not eaten during Lent. Decorating and then devouring eggs was not so much a symbol of Jesus's "immortal birth" as much as a celebration of Lent being over and being able to do things you gave up for Lent.
Er… what does any of this have to do with the Plot again?
Vera placed the flashlight on the table. "Which brings us back to our purpose in this room. Someone—Angela Valko most likely—added the metal card to the surprise at the heart of Fabergé's Cherub and Chariot Egg. She intended for whoever would discover the egg to watch the film stored in the archive."
Great! We're going to watch the film now. Question: if Angela Valko's the one who had the egg and put the archive thing in it… why did Xenia Ivanova have it? Why introduce this character, even if she's not "on-screen", as it were, if you're just handing off her role here to someone else the audience has already heard of? Xenia contributed absolutely nothing to the narrative, so why did we have Evangeline mention her?
[sigh]
The film starts up, and we get Angela Valko, Evangeline's mother, staring at the camera, and then—
She was beautiful and—Verlaine could only make the comparison now, after having seen Percival Grigori in person—a near replica of her Nephilistic father.
THEN HOW THE HELL DID NO ONE KNOW ABOUT IT
A huge point is made of how much of a secret it is that Percival Grigori had a child with a human angelologist (and Evangeline having wings was a surprise). But now you're telling me that she looks just like him? Then why the bloody helicopter did no one else figure it out? It'd be like if a staff member on the Justice League's Watchtower looked just like a young Lex Luthor, and no one even noticed. Percival Grigori is a high-profile target—they should have this guy's face seared into the brains. How did they not know?
HOW
HOOOOOOOOOW
Right, anyhow, watching the film, then Luca Cacciatore, Evangeline's dad, steps into frame. And we get this:
The couple exchanged a look of complicity—as if they had planned every last detail of the film—and Luca leaned over and kissed Angela's cheek, a quick gesture, one that he might have performed without thought many times each day, but in the kiss it was clear how profoundly he had loved her.
Aww, that's kind of cute, actually. I mean, I'm glad we—
A strange, guttural noise—half moan, half growl, caused Angela to turn. The camera, following her gaze, panned over the lab and settled on a creature. The Nephil was suspended from a metal hook, its feet dangling above the floor. Although the creature was male, the long, white-blond hair, narrow shoulders, and elegant, tapering waist gave it a delicate beauty. Bright copper wings fell around its body like the feathers of a dead bird. The creature had been stripped, perhaps beaten, most likely sedated, as it seemed to be in a state of confusion.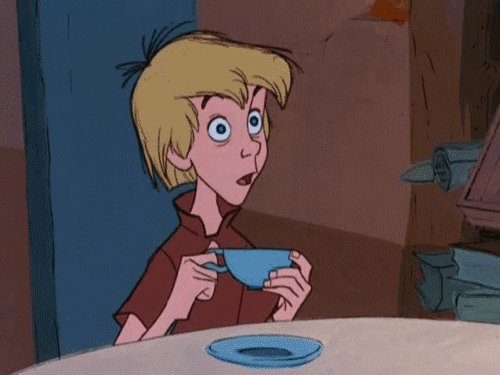 That's the very next paragraph, guys.
I wish this was a joke. But look at it—we have what's supposed to be a sort of endearing moment between Evangeline's parents, showing their profound love for each other… and then the camera looks into the background, where there is a sentient creature being tortured. It's an evil angel, to be sure, but is this really what we're going with?
I say this a lot, but bear with me: forget the whole angel thing for a moment. Look at the situation—an enemy officer or leader is being tortured, and in front of him, the couple torturing him is smiling for the camera and giving each other affectionate kisses on the cheek. They are filming themselves torturing someone, and acting lovey-dovey for the camera.
Look, I've made jokes about Trussoni trying too hard and rape fantasies and the like, but those were jokes. I didn't actually read them and think Trussoni had issues as much as just couldn't write very well. But this? I can't make jokes about this. This is just sick.
Supernatural has a lot of torture scenes. I don't agree with all of them. But they're portrayed (usually) as an extreme action; the boys don't torture just anybody. It's mostly demons, and it's almost always after they've been stressed to breaking point by someone and can't think of another way to get information. But it's never really portrayed as okay. It's not like they walk outside and have a beer and a laugh right afterward.
Whereas Angelopolis gives us a couple passing kisses in front of a tortured enemy.
Angela Valko gives a monologue, but I'm going to break it up for the sake of not having to cover the entire thing at once.
Angela Valko began to speak. "To those who object to our methods of obtaining information, I say this: We can no longer submit to the moral code created two thousand years ago by our founding fathers that requires us to fight with approved methods.
This isn't fighting; this is torture. And whatever your stance on torture of your enemies, the fact remains that this book isn't portraying it as an extreme they've been pushed to. Angela says it is, but the fact is she's completely relaxed around her subject and getting affection kisses from her husband, who beat the ever-loving shit out of the evil angel while it was sedated. That's not something good people do.
May I also remind you guys that according to the last book, the angelologists cut ties with the Catholic Church over the Inquisition? I don't want to get controversial in regards to Church history, but… it's a bit hypocritical now, don't you think?
We have acted with dignity, showing restraint and judgment in our fight. As a result, our enemies have become more vicious than ever. They evolve in their methods to harm us. We must, in turn, evolve in our methods of defense.
Once again, this isn't defense! And I can understand why the Nephilim are so hateful of you guys; your society's aim is to completely eradicate their entire species. That's genocide. They're just trying to get rid of you, not your entire species; by that measure, I think they're quite a bit more sympathetic. Or they would be, if they didn't have idiots like the Grigoris and Eno with them.
Instead of making yourselves better than them and acting by a strict moral code, you've descended to their level. Lower, possibly. It's only going to get worse from there.
I am a scientist, and I would prefer to be left in peace, to continue my work.
But your goal isn't peace! It's not to make peace with them and stop the secret war! It's to kill them all! You keep saying "We're doing it for peace!" but then you go and destroy any hope of that! You can't just go around saying "I just want to be left alone" and then go torture someone! The self-defense defense does not apply here!
The angelic life-forms around the globe multiply exponentially each year. The victory of the creatures over humanity is at hand, and it seems that we must stand by and watch their ascendancy.
Uh… proof, please? There's nothing to suggest that Nephilim have more power now than ever. In fact, Vera's whole spiel has been about how they've been in decline. Maybe there are more of them, but they're not as powerful. Also, we have guns and popular media and science. Have you ever read The Salvation War ? We would pwn these guys.
There is absolutely nothing to stop the angelologists from going public. They have the evidence and the science to do it. And humans outnumber Nephilim. So… why don't they?
There's another page of stuff happening that I don't care about, but basically they try to get the angel to talk and it won't and they're all like, "He's been uncooperative the dick."2 So Angela asks to talk to him alone, so it's just her, the evil angel, and the camera. The others resist, but being completely stupid as well as evil they agree to it.
Angela asks their angel to identify himself.
"Percival Grigori III," the creature said. "Son of Sneja and Percival Grigori II."
…what.
The Percival Grigori he had known was twisted and ill, his skin transparent, his eyes a watery, weak blue. The angel in the film was beautiful, his skin glowing with health, his golden hair glossy, his expression one of superiority and defiance. In fact, there was a staggering resemblance between the angelologist and the angel. It was obvious to anyone who saw them together that they were related by blood. And yet Angela never knew the true identity of her father.
So not only does Angela Valko look just like her biological father, Percival Grigori III, and no one knew they were related, this film shows the two of them in the same room talking to one another and displays just how physically similar they appear … and yet still no one knew they were actually related.
I repeat, they look just like each other and are in the same room. This goes beyond stupid and just… this hurts me. This book hurts me.
The rest of this chapter's a lot of conversation, so I'll summarize. Angela offers Percival a drink, he asks for vodka, and because she's an idiot she unties his hands. They trade a couple of death threats, and then Angela asks about Merlin Godwin, a former angelologist scientist who is now vaguely evil. Instead of telling Angela to suck it, Percival starts talking about how Godwin is their spy, their plan was in the works (if only in the "beginning phases") and they're collecting Valkine (an angelic material) in as much quantities as they can in order to build… The Angelopolis!
I'm not clear what this Angelopolis is supposed to be, honestly. It sounds, from the title, like a city just for them (which sure, why not let them have their own city?), but they talk about it as if they were basically going to transform the entire world into it and that it'll somehow fix all of the problems of their species.
"Nephilistic diminishment," Angela said. "Nephilim fertility has dwindled, immunity to human diseases has weakened, and wingspan has shortened as has life expectancy. Of course I'm fully aware of this phenomenon.
But… but… you just said a few pages ago that the Nephilim are this close to taking over the world. And now you're saying they're getting weaker? None of this worldbuilding makes any sense! At least with other contradictions we could say that different characters view their world differently, but Angela Valko said both of those things. In the same time span. And it's recorded. So what the hell am I supposed to make of this world, if even the characters in it can't keep the basic facts straight. Are the Nephilim diminishing or on the rise? I don't know! They don't know! Trussoni doesn't know!
We're almost done, I promise.
There's some more talk of things that don't make sense, like Angela pulling out another one of the lost Farbergé eggs, and saying that she knows Godwin has passed blood samples of people, the ones named being Evangeline, someone named Alexei and someone named Lucien. Percival's all like, "Join us, and together we can rock this Angelopolis" (which is stupid, because they're being filmed; if she was going to turn traitor, she wouldn't do it on camera). But instead of that Angela pulls out a syringe and is all like, "Suck on this!" Percival looks at it and is like, "WTF is that?"
"A suspension that holds a virus. It affects creatures with wings—birds and Nephilim are particularly vulnerable. I created it in my laboratory by employing mutations of known viral strains. It is a simple virus, something like the flu. It would give human beings a headache and a fever, but nothing more serious than that. If it is released into the Nephilim population, however, it will cause mass extinction unlike anything you've seen since the Flood… I think of it as a way to level the field."
Hey guys, remember: this woman believes her research is a spiritual journey that brings her closer to God!
But in all honesty—you bitch. Do you have any idea how disastrous that virus would be? Any creature with wings? Well say goodbye to your poultry, world, because Angela Valko is going to get rid of it to destroy her enemies. And insects. Dear God. It might not affect them as much as birds but it says "creatures with wings" so agriculture is screwed because Angela's screwing over honey bees. Also anything that eats insects. Or birds. In short, Angela's willing to risk fucking over the entire world's ecosystems and food supplies to destroy the Nephilim.
Of course that doesn't happen, because Trussoni didn't think this plot point out. And it doesn't make sense. Here we see Angela inject Percival, and that's the virus he was dying with in the last book before Evangeline killed him. But he talked about his condition as if he caught it, and that it was common; if someone just injected him with it, the thing wouldn't be as mysterious, would it? If he knew it was created in a lab, wouldn't he just kidnap a bunch of angelologists and make them fix it instead of the whole quest for the mystical harp that the last book was about?
In the decades since the film had been made, the virus in her syringe had infected 60 percent of the Nephilim, killing and disabling the creatures with a vicious efficiency. The disease had been such a powerful force that many in the society had joked that it was a pestilence sent from heaven to help along their work.
Joked. JOKED?! You don't joke about genocide!
I don't care if it's your enemies! You don't make jokes about them dying a horrible, slow and painful death! There's a whole plot in Temeraire about the heroes going to stop that from happening to France, because despite them being sworn enemies, doing that to any intelligent species, foe or not, is inhumane and evil.
The way that it's phrased is awful too! It sounds like they didn't know where it actually came from, which means one of their scientists was making a killer virus in their labs and they didn't know about it, even though they have recorded evidence of it. If they did know about it, that means their jokes imply they see themselves as instruments of the will of Heaven, which turns them into scary religious zealouts.
And the virus was created by a woman who thought her work was bringing her closer to God and to spiritual enlightenment.
Holy shit, this is an awful book.
Basically this film that the main characters found completely rewrites continuity, makes the angelologists even bigger douchenozzles, and makes me want to slap everyone with a chainsaw.
Verlaine ominously says that he knows the day after this was filmed, Angela Valko died, but I don't care because she was an awful human being. And with that ends part two—I MEAN "The Second Circle: LUST", which didn't really have much to do with The Divine Comedy's take on lust, but what I can say. Next time, on to "The Third Circle: GLUTTONY."
Get your barf bags ready, 'cause I'm sure you'll lose your appetite.
1 And by funny I mean awful.
2 Maybe he's uncooperative because HE'S BEING TORTURED ARSEWIPES
I am astonished, that I am about to say that, but even Immortal Instruments has better world building. Sure the IM world is silly and vague and parts of it seem to be pulled ex rectum, but it at least (if Apep is to be believed) does not contradict itself on such regular basis.

Secondly. Viruses do not work that way. Maybe if it tartetted a certain gene, mentioned to be shared by Nephilim and birds or some such, but "anything with wings" is stupid.

If only it could turn out that Nephilim from Angelopolis are Shadowhunters from Immortal Instruments and then them and Angelogists got into a MAD situation… Sigh, one can only dream.

swenson on 25 November 2014, 12:49 said:

wat

Let me rephrase that.

WAT.

(I'm pretty sure I've made that joke before, but it's appropriate again.)

How on earth could anybody ever, ever think that the angelogists are in the right here? We're supposed to be sympathizing with them at least to a degree, right? This isn't some crazy trick and at the end it's going to be like "joke's on you, reader, you should've been rooting for the angels the whole time"?

Because… wat???

ladycricket on 25 November 2014, 18:28 said:

You know what I'd love to see in this book?

A reveal that the Nephilim royal families have been screwing themselves over completely with their fixation on good breeding.
I mean, they're supposed to be involved in the world's royal families, right? And you know what problem real world royal families run into with their obsession with keeping bloodlines pure? Incest. Lots of incest, resulting in a lot of deformed and disabled offspring.

I'd like to see a reveal that the "healthy" "beautiful" Nephilim the human cast have been cooing over are actually very sick and weak, and that their pale skin and shiny blond hair are symptoms of some serious genetic problems. How would human beings know what healthy angels are supposed to look like, anyway? What if not even the Nephilim were aware that their pretty, precious blond babies were the angelic equivalent of Charles II of the Hapsburgs?

This is something that happens in real life with some purebred dogs and cats, of course. Breeders try to emphasize one particular trait, like the flat faces of pugs, to make the dogs more visually appealing… at the cost of the dogs' health.

mineralica on 25 November 2014, 18:50 said:

'sigh'
How to tell if author spends too much time thinking about character's looks: 1) someone is being described as beautiful right after, or even during, torture.

Juracan on 25 November 2014, 20:15 said:

Secondly. Viruses do not work that way. Maybe if it tartetted a certain gene, mentioned to be shared by Nephilim and birds or some such, but "anything with wings" is stupid.

I actually figured it was stupid, but I was honestly trying to wrap up the chapter— the spork was getting ridiculously long as it was. I also think it's pretty ridiculous that someone without government/Bruce Wayne-level funding was able to create a virus that targeted all species with wings by herself in a lab in the 80's, but I thought I should focus more on the implications of such a virus.

How on earth could anybody ever, ever think that the angelogists are in the right here? We're supposed to be sympathizing with them at least to a degree, right? This isn't some crazy trick and at the end it's going to be like "joke's on you, reader, you should've been rooting for the angels the whole time"?

I'm sorry, but no. Well actually Verlaine, next we see him, angsts a bit because he feels bad about torturing angels and being in love with Evangeline, but for the most part there's no one who actually confronts the society or tells them it's wrong. The only sympathetic angel other than Evangeline comes later, but he basically exists to be the subject of the breeding experiments of whichever angelologist has him at the moment. We'll get to him later.

I'd like to see a reveal that the "healthy" "beautiful" Nephilim the human cast have been cooing over are actually very sick and weak, and that their pale skin and shiny blond hair are symptoms of some serious genetic problems. How would human beings know what healthy angels are supposed to look like, anyway? What if not even the Nephilim were aware that their pretty, precious blond babies were the angelic equivalent of Charles II of the Hapsburgs?

Oh how I wish. But no, apparently the Grigoris, because they're the most "pure", are the most powerful and beautiful and wonderful Nephilim. We don't actually see them compared to other "royal" families, though, so we just take their word for it. It doesn't really make sense though— according to the origin story in the last book, the Nephilim are all (and I mean ALL of them) descended from one of the original Nephilim that sneaked aboard Noah's Ark. Meaning that none of them, as far as we can tell, have any other angel relatives other than their progenitor (which would be thousands of years ago). How any of them retain any traits of the original angels, even with a four-hundred year lifespan (give or take).

What'd be waaaaaay more interesting would be to see the lower-ranked hybrid angels dealing with being under the heel of an inbred Nephilim aristocracy obsessed with blood purity and hunted by delusional and morally insane angelologists.

How to tell if author spends too much time thinking about character's looks: 1) someone is being described as beautiful right after, or even during, torture.

We're going to keep getting descriptions of beautiful angels being so insanely beautiful that it makes characters stop and stare. I can't promise any more about the after-torture descriptions. Though it seems likely, because there's definitely going to be more torture in this book.

Make of that what you will.

Epke on 26 November 2014, 06:55 said:

I'm more interested in that roll of film than what the dust in the bowels of the museum smells like.

Not to mention it is distracting: when you uncover a hidden film that may aid you in an age long struggle against the foes of humanity, you don't want to read about stuff like that.

actually, though in the first book it's established that they believe Orpheus's tale is inspired by the Devil's Throat thing

So who or what does Eurydice represent?

was brought up because Trussoni felt like sounding smart.

I believe you just summed up the entire egg-birth nonsense and most of this book, with that one sentence.

Christmas is a celebration of Jesus's human birth," Vera said. "Easter, his second, spiritual, immortal birth. One birth within the next. An egg within an egg."

You know, my elementary school, while not religious, taught us extensively about the difference between Jesus being born again and Jesus being resurrected: the latter being correct, and the former not. While I went on to notice the similarities between Jesus' shedding of his mortal coil and Herakles burning off his, one thing I did remember from those early days was that "reborn" was not a word used when discussing Jesus, because dying and being brought back is not the same as incorporating death as part of your cycle.
Elementary school, Trussoni, in one of the most secular countries in the world: you're terrible at this.

a near replica of her Nephilistic father.

Huh. Why didn't the angelologists react to a blonde, beautiful and much more intelligent (smart enough to produce a virulent virus in the 80s, and exhibiting all the traits Trussoni masturbate to) woman in their midst?

Although the creature was male, the long, white-blond hair, narrow shoulders, and elegant, tapering waist gave it a delicate beauty. Bright copper wings fell around its body like the feathers of a dead bird. The creature had been stripped, perhaps beaten, most likely sedated, as it seemed to be in a state of confusion.

Again with the androgyny! Yes, yes, it was very fashionable a few years back in the modelling industry, but these angels are starting to sound like twinks, and I utterly refuse to accept that so many women find them attractive to the point they would just go "oh well, time to get raped!".
Also, this quote brings me to a new point that I've been mulling over for a while: Trussoni's constant torture and human qualities in her angels seem to be an effort to bring down the divine to a human level, to shove the proverbial apple in the mouth of Michael before the expulsion. It is perhaps an effort to make angels human, or a human-like species that vie for dominance of the world (or, if we're feeling spiteful: a Twilight-esque vampire and human relationship), so as to make it more real or gritty.

We have acted with dignity, showing restraint and judgment in our fight.

Weren't angelologists raping Eno when she let them capture her?

I think of it as a way to level the field.

… This woman would make a fantastic villain. Hell, she's more of a murderous maniac than Eno, and she's one of the good guys. Allow me to laugh hysterically while I question how this got published.

Juracan on 27 November 2014, 10:11 said:

So who or what does Eurydice represent?

Er… knowledge? Spiritual knowledge? At least in the interpretation that it's a story about attaining knowledge and the 'universal consciousness' thing.

Honestly, it doesn't really make that much sense, the whole 'Orpheus was inspired by the cave of the Watchers.' The story of the Watchers is that basically, God had his archangels round them up, lock them in a cave, but Gabriel felt bad for them so he left them his harp/lyre. Which is supposed to be Orpheus's, but that would imply he took it out? Which he didn't because the angelologists found it in the cave in the mid-twentieth century? And Eurydice doesn't really fit at all? So… nope, I got nothing.

Huh. Why didn't the angelologists react to a blonde, beautiful and much more intelligent (smart enough to produce a virulent virus in the 80s, and exhibiting all the traits Trussoni masturbate to) woman in their midst?

I think I mentioned before: characters can't act like normal people when it gets in the way of the Plot. Frankly, it's not just that she fits all those traits, but that she has all those traits and looks just like one of the hated enemies. That should be something, but it's not.

Again with the androgyny! Yes, yes, it was very fashionable a few years back in the modelling industry, but these angels are starting to sound like twinks, and I utterly refuse to accept that so many women find them attractive to the point they would just go "oh well, time to get raped!".

Honestly, they do sound like they might be somewhat aesthetically pleasing, but not necessarily attractive, and certainly not attractive enough to seduce women by just appearing. But apparently, these creatures are the most attractive ever, of all time, because throughout all of history they are (in the book's universe) held up as the pinnacle of beauty. It's just unsettling.

Also, this quote brings me to a new point that I've been mulling over for a while: Trussoni's constant torture and human qualities in her angels seem to be an effort to bring down the divine to a human level, to shove the proverbial apple in the mouth of Michael before the expulsion. It is perhaps an effort to make angels human, or a human-like species that vie for dominance of the world (or, if we're feeling spiteful: a Twilight-esque vampire and human relationship), so as to make it more real or gritty.

On the one hand, I understand this urge— to try to make angels more human. It's easier to try to write human characters. But the way Trussoni's doing it here… It feels as if she doesn't understand the Christian idea of angels, despite referencing theological texts all the time. Even when Dresden Files had Uriel, an archangel (or hell, any of the series' uber powerful characters, like the faerie queens), it made a point to be like, "They may act human, and look human, but fundamentally they're aren't and they're only wearing that shape for our benefit.

What makes this more confusing is that these angels are hybrids. Where the actual angels stand on all this? I dunno. Last book implied that the archangels were at war with the Nephilim (in fact, it claimed that the events of the medieval epic The Song of Roland was inspired by a battle between archangels and Nephilim), and someone summons an archangel which is all too happy to kill the evil Nephilim. But they barely have any presence in this book, and later on we learn that they are apparently not so much above the Watchers. So… yeah.

Weren't angelologists raping Eno when she let them capture her?

Well… yes. And also trying to kill Eno on sight, without even knowing who she was or what she was doing.

… This woman would make a fantastic villain. Hell, she's more of a murderous maniac than Eno, and she's one of the good guys. Allow me to laugh hysterically while I question how this got published.

She would be an amazing villain. Sadly, she is deceased and will not be the antagonist of this book. Though I should say, further on we find even more questionable actions that she took all for the sake of research. But we'll get there in time.

Lurker on 1 December 2014, 15:20 said:

Long time lurker, first time I've ever felt driven to comment. I've seen some serious moral dissonance in the books sporked on this site before, but this really takes the cake. Never thought there would be a book in which there is a genocidal religious-fanatic mad scientist who creates a virus tailored to wiping out an entire species and she's supposed to be a GOOD GUY, outside of some crazy white-power fiction or something.

Also, I've seen a lot of laughable science in fiction in my day, but the "targets animals with wings" virus is probably the stupidest thing I've heard. Has the author seriously never heard of convergent evolution? It makes just as much sense as saying you've created a virus that selectively targets animals that have spots.

Juracan on 1 December 2014, 20:50 said:

Never thought there would be a book in which there is a genocidal religious-fanatic mad scientist who creates a virus tailored to wiping out an entire species and she's supposed to be a GOOD GUY, outside of some crazy white-power fiction or something.

Exactly. If she wasn't meant to be a villainous character, then this book's even worse, because none of the other angelologists seem to view her as anything other than one of their best scientists. By the end of the book, Verlaine has even been swayed to her mode of thinking. It's yet another thing that makes me wonder if an editor has really looked at this thing.

Also, I've seen a lot of laughable science in fiction in my day, but the "targets animals with wings" virus is probably the stupidest thing I've heard. Has the author seriously never heard of convergent evolution? It makes just as much sense as saying you've created a virus that selectively targets animals that have spots.

Oh yes. I don't mind a lot of comic-book type science in books, but when this book seems to be trying so hard to incorporate scientific and historical elements, it's more pathetic when it fails. Because not only is a virus that targets all animals with wings completely unrealistic, but if it could be done it'd be completely disastrous to all life on Earth.

Thanks for commenting!

The Smith of Lie on 2 December 2014, 09:10 said:

Oh yes. I don't mind a lot of comic-book type science in books, but when this book seems to be trying so hard to incorporate scientific and historical elements, it's more pathetic when it fails. Because not only is a virus that targets all animals with wings completely unrealistic, but if it could be done it'd be completely disastrous to all life on Earth.

If it was golden age Lex Luthor who created the virus I would not bat an eye at it. Hell, if Skrulls or Dr Doom or some other assorted villain (sorry, my knowledge of comic books is rather cursory_ made it in current age I'd just shrug, say it is an eccentric idea and moved on. But this book takes itself way too seriously to get a pass.

As for the moral dissonance I think it is a problem with execution. If we had a sci-fi novel with alien invasion Independence Day style, the scientist to create virus exterminating the race would be a bona fide hero. Becasue, hey what measure is a non-human? But Trussoni failed to depict Nephillim as unsympathetic and dangerous enough. For the most part we don't even see their evil plans or them doing something that other humans don't really do to each other (well, a deranged humans in any case). If for example the discovery of depopulation plan created by Nephilim was what prompted the radical response it'd be at least a shade of grey.

Lurker on 2 December 2014, 19:14 said:

Yeah, things like silly science in superhero comics get a pass because they're a genre convention and no one's really supposed to take the pseudo-scientific aspects of them seriously. But everything in this book just seems to suggest that the scientific aspects are supposed to be taken seriously, even though the author doesn't really seem to understand how things work.

@The Smith of Lie: Yeah, the idea of being able to wipe out an entire race with a virus, and morality of doing so, has been done before and very well too. What sets me off is that- as you, the reviewer, and other commenters have pointed out- the author never manages to establish that the Nephillim are as evil, powerful, and oppressive of humanity as his characters keep claiming. So I'm guessing he intended the virus thing as something done in desperation, for the protection of humanity. Except he never establishes any of this in the text, so it just comes across as sadistic and horrifying that none of the "good guys" have any hesitation at all about it. Jeez, even Captain Picard had questions about the morality of wiping out the Borg, and the Borg were much scarier than the Nephillim will ever be.

Juracan on 2 December 2014, 21:22 said:

Small correction: it's "her" actually. The author, Danielle Trussoni is a woman.

And you're right— there's not a point in which we see that all the Nephilim are irredeemable. Certain members of the species, yeah, they're not so great and you can argue justifying killing them. But the entire species? Hell no. There's a comment coming up in the next couple of chapters that doesn't help my opinion of the angelologists.

The Smith of Lie on 3 December 2014, 05:37 said:

@ Lurker – when a video game set in space opera setting does a job better by orders of magnitude when it comes to adressing complex moral issues than your book, you have failed. I am talking about Mass Effect and genophage issue.

(No, I am not knocking down video games, but still book authors have much more freedom to try end explore such questions.)