Oh hey, we're on the last chapter and the epilogue! Finishing this book is like a birthday present I've given to myself, almost a week early.
Aenghus Og was just dragged to Hell. So how do we open the next chapter following Atticus's lifelong enemy getting so morbid an end? How does Hearne begin the final chapter before the epilogue? What's the very next sentence we get to read?
All right, that's over. Now get me off this chain and buy me a steak, Oberon said.
Hearne can't even pretend to care about his own Plot, can he? "All right, that's over"? Can you get any more flippant about your story?
Atticus breaks Hal free first, so that the werewolves can chill about one of their own being tied up. The silver chains are apparently too thick to easily break with magic, and Atticus sits and wonders about who has the key, when with half a brain would tell him to use that magic sword he's got that can cut through anything. Anyhow, after the hood is removed from his head, Hal reveals a Plot Twist:
It was Flidais who kidnapped the two of them in the first place!
"What? I thought that was Emily."

"No." He shook his head. "No. She drove car. Flidais talked us into … backseat."
When asked why he didn't mention this before, Oberon points out that Atticus has been telling him to stay quiet so he could concentrate. He then asks Hal who has the key to these chains, and Hal says it's the splatted witch. Atticus then goes wandering through the gore and guts to find it, which is dumb, because he has a sword that can cut through anything.
[That weird spacing between the ellipsis and the words isn't me—that's in the text. I don't know why it's like that.]
Imagine writing a man so dumb that when he has a sword that can cut through anything, and a friend chained to a tree with a lock, he can't think of anything to do but try to find the key. There's no mention of the lock or the chains being magicked at all; Atticus is that stupid.
Hal tells Atticus he'll turn into a wolf as soon as he gets free, because he's "wound up" and in this book series werewolves are like the Hulk. Atticus tells him not to go after Flidais, because she promised to help healing the wounded. He orders him instead to go after Emilya, specifically bringing back her head. Why Hal should have to follow any orders Atticus gives are never really explained, other than it makes things easy and this world exists to serve Atticus.
The Morrigan drops in, appearing as a naked woman again because Hearne desperately thinks that will make us interested in this book. She informs Atticus that with Radomila's death, all the traps around the hill have conveniently evaporated so they're safe from any of that. Hal is freed, he turns into a wolf and he and his friends all go to hunt down Emilya.
The Morrigan tells Atticus she killed that escaped blood-sucking demon for him. He asks her about their deal, if she ever told Aenghus that she'd never take him, or ever come for him, both of which the Morrigan takes as sexual comments and says that she plans on sleeping with him because this book, like the universe, is designed to cause me pain. Yes, the final chapter has another goddess promising to have sex with Atticus. So he spends this conversation trying to think about baseball, because we're basically all but told that he's getting a boner while she whispers in his ear and feels him up.
She confirms that yes, she told Aenghus Og about their deal, so that Aenghus Og would summon Death, so that Death would take Aenghus Og to Hell and she would never have to deal with him again. And she says this:
Thus I am eternally revenged for millennia of petty annoyances.
Wow, you're a dick.
They've been enemies for thousands of years, and yet all he's done to her are… "petty annoyances"? They're gods, for God's sake! Their feuds should be massive, epic, sweeping things, but the way the Morrigan puts it, she just hates the guy because he's annoying. So this doesn't read like the Morrigan outwitting a longtime enemy, it reads like the Morrigan sentenced this guy to Hell because she hates that he whistles when he walks down the street.
Also! Smith and I discussed this in the comments for the last chapter, because Aenghus Og assumes that the Morrigan is taking his side when she appears. Already we know that's dumb: after all, the Morrigan was the one who told Atticus to take the magic sword from him in the first place, thousands of years ago. AND Aenghus Og knows that the Morrigan and Atticus are friends; this is established in Chapter 2, because the reason she arrives at his shop to warn him that Aenghus Og is coming is because he hinted as much to her. Except now we're told that Aenghus Og knew that the Morrigan and Atticus had a deal that she wouldn't take him to the afterlife, and he went through the trouble of bringing in Death to make sure Atticus stayed dead. So why would Aenghus Og in the last chapter think that the Morrigan would take his side? There's no reason to it, other than to make him stupid.
Atticus then asks why did Aenghus Og want Fragarach so badly, and again, if you're in the last chapter and the protagonist is still asking what the villain's motivations are, maybe you should rethink your book! If it was a mystery he was trying to figure out the entire time, it'd make more sense, but it's not; Atticus idly wonders why a villain bent on domination might want a sword that can cut through anything how is this man this stupid?!
The Morrigan tells him that there are people in Faerie who think that Atticus, who is neither Tuatha De Danann nor a faerie, has no right to the sword, and that Brighid is too liberal for letting him have it. Or something.
What?!
This isn't… this makes no sense! We're told why Aenghus himself wanted the sword earlier! The Morrigan was the one who told him to pick it up! And now the book's telling us, "Oh, well this is actually a part of some massive inter-factional conflict separate from Aenghus Og's take-over-the-pantheon Plot that the entire book's been about!" It's like that bit at the end of books that tells us that the Plot of this one was actually Part of Something Bigger, except that Something Bigger doesn't jive with what we've already been told.
I like the idea of the Plots of stories being part of Something Bigger, but only when it makes sense! This isn't remotely hinted at before this point; the politics of Tir na nOg have been mostly a mystery, other than that Aenghus Og was planning a takeover, with only Bres as backup, and nobody else we've heard of (Brighid, Flidais, Morrigan, Mac Lir) seemed to be okay with it! Atticus has not cared one bit about the politics of the gods he worships but right now it's set up like it's going to be an overarching plot.
So the Morrigan is about to start jerking Atticus off (I'm not kidding) when she senses Flidais arriving, so she disappears and the not-hunting goddess arrives. She goes to heal the doctor werewolf, but two other werewolves are dead, which makes Atticus sad becaus—oh wait, no it doesn't, he's perfectly swell letting people he calls friends die for him when it's convenient.
Flidais heals a couple of werewolves when Atticus gets angry about her kidnapping his two friends. She explains that she did it only under Brighid's orders. He's baffled by this, but Flidais tells him that they both know that he wouldn't have gotten off his butt and fought Aenghus Og unless his friends dog was in danger. Brighid ensured that her rival was dead.
I was flabbergasted by the extent to which I had been manipulated
I know we're in his inner monologue, but a bit on-the-nose with telling us directly how he feels, innit?
Atticus, you're an idiot. The reason Flidais and Brighid manipulated you in this instance is because you would not get off your butt to kill your enemy unless he actually grabbed your dog. That's the only other thing you care about!
How did he not know he was being used in some capacity? It was obvious from the get go that Flidais was using him for something. Brighid straight-up told him that she wanted him to do something for her. The Morrigan has been using him as a thorn in Aenghus Og's side from the get-go. And now Atticus is like, "GASP! They used me!" I know he hasn't been paying attention to anything that isn't his own dick for the past two thousand years, but C'MON!
Atticus tells us that if he said something else, he'd get in trouble, so he thanks Flidais for the help and she goes off to hunt a demon that escaped.
"Thanks for taking one for the team, Snorri," I said.
Imagine demanding someone take a bullet for you. NO I WILL NOT GET OVER THIS
Laksha walks up, and Atticus gives her the necklace Radomila had, and promises that he's planning on giving Granny the money to fly east and find a new meat suit for her, and enough cash to set up a new life for herself. How much money? Why, thirty thousand dollars, of course!
"You have this kind of money to give away?"

I shrugged. "Ten grand just came from the coven. As for the rest, I live simply and I make a killing on long-term investments.
What?!
Atticus can just throw away thirty thousand dollars?! Are you screwing with me?! Long-term investments in what? And he doesn't live simply; he runs a New Age shop, he lives in a cushy suburban house, buys and sells antique books, and hires expensive lawyers! "Living simply" would be if he lived in a small apartment or in a cabin growing his own food. He does the opposite of that! Atticus has this money because Plot, that's why. This is terrible writing, guys! You can't just have your main character pull thirty thousand dollars out of his own butthole!
After that promise, Laksha thanks Atticus and she switches to Grannie, who starts puking because there's blood and guts everywhere. Atticus is all like, "You have to see how dangerous and gross this world can be!"
…I had lots of help staying alive tonight. By rights I should be dead. And you should know that magic users rarely die peacefully in their sleep… I don't want you entering into this with any romanticized ideals.
And I like the idea of this but I hate the execution. When Atticus is talking to Granuaile about becoming a Druid and entering the world of magic, he describes the years of hard work that go into it, the horrors of the supernatural world that one has to face, the dangers out there and this all makes sense, and it would be good writing in any sensible story. But this entire Plot our hero has breezed his way through every danger. Atticus can tell his apprentice that she has to be prepared and have her wits about her at all times, but let's not forget that when the Morrigan appeared in Chapter 2 and warned him that his deadliest enemy was personally going to arrive in town in order to try to kill him once and for all, Atticus's first reaction was to assume that she screwed up her divination spell, despite knowing that Aenghus Og's minions had found him.
Atticus barely has to try to do anything in the story. And yes, he's an immortal, and he's been around the block a few times, but so have his enemies. So there's no reason that several of them shouldn't have presented a challenge. But they don't. The fae at the beginning? He slaughters a couple of them and leaves the rest to be eaten by a convenient iron elemental that doesn't appear again in the story. The Fir Bolgs? He and his vampire friend make short work of them. Bres? Kills him without a fight. The witches? The werewolves and Laksha take care of them for him. The demons? Most of them are taken out by a spell that Brighid gave him; the rest he either kills with the magic sword or scared off by the Morrigan, who lends him strength to kill the Big Bad.
Heck, what sets off this entire Plot is an incident in the backstory where the MacGuffin Sword happens to land in front of him, and he just picks it up and runs off! So this schtick about how hard this life can be falls completely flat! It's apparently a breeze for Atticus. The guy hasn't had to work since he became a Druid!
And yeah, Atticus can say, "My friends helped out!" but that leaves out that he has someone volunteer to potentially die for him, without a second thought. This sounds like something John Constantine would do, except in Constantine's case everyone would follow this up with "Wow, you're such a bastard, John!" And they'd be right! Except no one as much as mentions it to Atticus! Apparently those werewolves that died, and the ones who were injured, are just happy to lay down their lives for him without even being asked!
The werewolves come back carrying Emilya's head. Grannie wants to not see it, but Atticus insists that she does because "This is part of it." Her head has aged significantly, as now that she's dead she's not using magic to hide her true age. He decides that the remaining witches, those who didn't side with Radomila, for the record, can use this head as a reminder of what he can do.
Basically he's keeping the head as a trophy. I remind you that Emilya's backstory, as told to us earlier, was that she became a witch in this coven after having been saved from Nazis trying to rape her? That's the beginning of a sympathetic backstory, and here Atticus is waving around her head crowing about how he's using her head as a way to show how powerful he is.
I don't know where I'm going with this other than that it's terrible writing and Atticus is a monster. I'm not saying that you can't have an interesting villain or antagonist who is traumatized by Nazis; you definitely can! Just look at Magneto in the X-Men films. But Emilya isn't given interesting characterization. She's just That Skank Ho that's mean to Atticus, who just happens to have almost been raped by Nazis. It's a backstory that doesn't make any difference in the Plot or in anyone's character arc, so it might as well have not been there, except now it feels awkward because our hero is using the head of an old woman Nazi survivor as a trophy.
Atticus takes Aenghus's sword because, screw it, why not have TWO magic swordz, amirite? He says "it now belonged to me by virtue of my victory" which I guess makes sense, but doesn't read like something a nominally heroic two-thousand-year-old Druid would say, more like the young upstart protagonist that needs his ego taken down a few pegs.
He tells us he dropped Grannie off at her home, then calls Leif to call up his ghoul friends to eat the leftovers (can they eat demon remains?), and then Atticus and Hal come up with a cover story to tell the cops. Basically their story is that after getting shot, Atticus was very distraught and he went to his girlfriend's house for a couple of days—
Hang on, a couple of days? It hasn't been that long. As I understand it, the timeline is:
-Got shot, taken to the hospital, and got "patched up"
-Was released that night, spent the night in the park sleeping
-Woke up, went about his business, then went to the Irish pub
-At the pub got the hostage phone call from Emilya
-He and the Wolf Pack make preparations and then go to the park
-They fight the witches and Aenghus Og that night
-It is now the following morning
There is one day that's not accounted for, and he was out and about in public, either in the bar, the park, or in his neighborhood. So it's really that night that the police should be wondering about. I think Hearne is assuming that because the police aren't personally watching him that entire time, they don't have a clue what he's up to, as if they lack object permanence or something, but again, he's been walking around in public with a sword strapped to his back. His whereabouts would be easily accounted for. So him telling the police that he's been in someone else's apartment for a couple of days, when they have no reason to think he's been gone that long, is a crap cover story.
Grannie is going to pretend to be his girlfriend for this cover work, despite them not having dated? People are going to notice that the two of them haven't really hung out before yesterday. The police could easily walk up to Grannie's former boss at the bar, Liam, and ask if she'd been dating this guy, and Liam could point out that while those two have been flirting for a while, they haven't been dating as far as he, or anyone else who regularly goes to this bar can tell (and apparently, this bar has a ton of regulars). Even if Grannie claims that they've kept their relationship low-key, it would still be pretty suspicious, and the police already have reason to think Atticus is a liar.
After telling the police he had a nervous breakdown, Atticus calls up Malina to brag in her face that he's still alive. She's the leader of the witches who didn't side against him, but because he hates women witches, Atticus was originally planning on mailing her Emilya's head. But Malina doesn't try to threaten Atticus so he actually decides not to do that. He asks her what she plans to do next, and Malina points out that there are actually a lot of low level supernatural threats that her coven has been dealing with under the radar.
Our coven has kept undesirables out of the East Valley for many years now. We have chased off innumerable brujas over the years and a spate of voodoo priests after Katrina hit New Orleans. Last year we quietly took care of a Kali death cult. I also know that there is a group of Bacchants in Vegas that would love to expand here, but we have repulsed every foray into our territory.
Atticus is completely caught off guard. It turns out that this self-described "paranoid" man who has spells out the wazoo and magical vision didn't notice several dangerous supernatural groups popping in and out of town. It's mind-boggling how we're supposed to see Atticus as anything other than an idiot.
Malina and Atticus come to an agreement, to be drawn up in writing by Atticus's lawyer. Because he decides he doesn't need to mail Emilya's head to Malina, he instead decides to go bury it in Mr. Semerdjian's yard. You remember, his elderly neighbor, who doesn't like him? Atticus claims it's because his a mean fuddy duddy who hates his dog and immigrants, but Atticus keeps asking Oberon to poop in his yard, fights monsters in the street in front of him, and has his vampire lawyer mind rape him? Yeah, him. Atticus goes to his yard, uses magic to open a hole under his eucalyptus tree, and buries Emilya's head there.
Our hero, ladies and gentlemen, harassing senior citizens!
He makes a couple more phone calls, like to Perry the Goth telling him to run the store in his absence, and to the Leprechaun to tell her that he's still alive. Then when Atticus goes outside to recharge on the ground, the Morrigan reappears—she wants back the strength that she lent him for the fight. She takes it back, and Atticus flops down "like a dead fish." The Morrigan tells him he'll be out of it for a couple of days and then buzzes off, and that's the end of the chapter.
And that's the final chapter. On to the epilogue!
I wasn't planning on sporking the epilogue along with the last chapter, but it's so short that I see no reason why not to. If I sporked it by itself it'd feel pointless. I mean, it is a pointless epilogue, but no need to make the sporking pointless.
So our epilogue finds Atticus with Oberon in the Chiricahua Mountains, relaxing in the desert. They're hunting, of course, because Atticus can't really think of anything else to do with his dog other than kill things? Okay, I know that I'm being harsh, and living where I do I know that there are plenty of fine people who hunt as a sport, but it's a bit weird that last chapter Atticus is getting enraged at the way Aenghus Og is treating the Earth, and the next time we see him he's out killing wildlife with his dog.
This is what I'd fought and lived for—a world without Aenghus Og in it.
Except that Atticus didn't fight Aenghus Og until he had to. This statement makes it sound like he'd spent centuries fighting Aenghus Og, but he explicitly hasn't. In the backstory Atticus has been running away the entire time, and over the course of this book he only stayed because the Plot demanded it. He didn't put much effort into it either; remember when he told us that his preparation for the Fir Bolgs besieging his house amounted to nothing more than sleeping all night? And even then, he didn't fight Aenghus Og himself, despite his promise to be more proactive, until his dog and lawyer were kidnapped. Which, as we learned in Chapter 25, was engineered by Brighid through Flidais.
So basically, Atticus didn't fight the bad guy until the gods made him do it or it was right in front of his face. Atticus's assertion here that this was the world he'd fought for rings completely hollow. The entire book has been like this (if he'd ever been in any actual danger):
Oberon asks how long they can stay out there, and Atticus wants to stay out there forever, but he can't, because eventually he's got to get back to his daily life. Atticus also reminds us that he needs to heal that dead land that Aenghus Og blighted with his Hell magic, but despite how this is apparently a Druid's sacred duty, it's not a priority right now. Can't make make our protagonist inconvenience himself!
Atticus tells Oberon there's a surprise when they get back home. Oberon asks if it's that movie about Genghis Khan, but Atticus says it's something else. There's some buildup as they travel back, as Oberon smells something in his territory, and wonders if Flidais is back, but it's Atticus's surprise for him: a harem of French poodles.
No really.
French poodles! All black and curly with poofy little tails!

And everyone one of them in heat.

Oh, WOW! Thanks Atticus! I can't wait to sniff their asses!
I… I hate this book. We've talked about how it's very weird that Oberon, a character of at least near-human level intelligence is obsessed with having sex with dogs that aren't. And like, yeah, he's a dog, dogs want to mate, but… really? Kevin Hearne consciously decided that he'd have a running gag about how Oberon wants to have sex with poodles… and the epilogue is dedicated to giving in to that obsession.
So that's what the book ends on! It ends on dog sex! That's what Hearne wants to leave us with.
I opened the door, expecting him to bolt through it and dive into his own personal canine harem, but instead he took one step and stopped, looking up at me with a mournful expression, his ears drooping and a tiny whine escaping his snout.

Only five?
THOSE ARE THE CLOSING LINES I HATE THIS BOOK
Yes, Oberon is complaining that five female dogs aren't enough for him right now. He wants to be having MOAR dog sex. The book's final line is dialogue from an actual horndog. Aren't you guys glad that this subplot got a resolution? Isn't this hilarious? C'mon, isn't it?! ISN'T IT?!?
[breaks down in something that sounds like an imitation of laughter but quickly becomes crying]
This book suuuuuuuuuuuuuucks!
Holy fudge this book is bad! What am I supposed to do with this? How am I supposed to finish reading the epilogue, which is about dog sex, and tell you this is anything but a bad book? Who read this and said, "Yup, that's a good way to end a story!"? Who let Hearne do this?
I don't know. But we're done. Well, we're close. My Kindle edition also comes with a couple of short stories, but we won't spork those, because from what I recall they're not bad. There's not much point to me sporking them, unless I want to go out of my way to find something wrong with them, and look, I'm constantly depressed enough as it is. What we are going to do is I'm going to do a post or two summing up my thoughts on the book, breaking down its elements: Plot, Characters, Humor, Dialogue; that sort of thing. I'll also be citing the Acknowledgements a couple of times, because it's also got some bits worth talking about (apparently Hearne consulted someone about the Leprechaun's accent).
But the book itself? The actual text of Hounded is done.
We're DONE!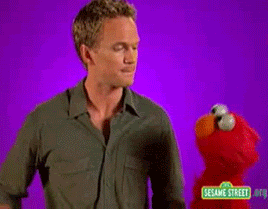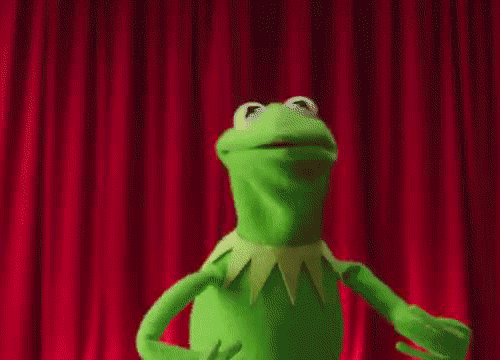 I'll see you on the flip side.
Oh hey, we're on the last chapter and the epilogue! Finishing this book is like a birthday present I've given to myself, almost a week early.

So good to see you are finally free from the curse.

So… You're gonna do the others, right? It is not that I like to see you suffer, but… Well, I guess I do.

Hearne can't even pretend to care about his own Plot, can he? "All right, that's over"? Can you get any more flippant about your story?

Here let me try. "Man, that took way longer than it should have."

It was Flidais who kidnapped the two of them in the first place!

Smith's paranoia: 1.
Atticus's alleged paranoia: -9001.

It feels so good to be vindicated. It also serves as a good argument for hypothesis that a woman would only bed Atticus if she had some ulterior motive.

[That weird spacing between the ellipsis and the words isn't me—that's in the text. I don't know why it's like that.]

Well, maybe it is due to me commenting about the whole bedding thing, but it almost registered as a "nudge, nudge; wink, wink" type of thing.

Imagine writing a man so dumb that when he has a sword that can cut through anything, and a friend chained to a tree with a lock, he can't think of anything to do but try to find the key. There's no mention of the lock or the chains being magicked at all; Atticus is that stupid.

A very mean and malicious part of me wants to chuck it under "one can only write character as smart as they themselves are".

The Morrigan drops in, appearing as a naked woman again because Hearne desperately thinks that will make us interested in this book.

Now in a visual medium there might have been some aesthetic value in having that. But if it is a book then the person who is doing the work of imaging that naked lady is me. And I am perfectly capable of imaging naked ladies (in wide variety of circumstances) without any help or prompting from Hearne. So what good does Morrigan being naked here do?

So he spends this conversation trying to think about baseball, because we're basically all but told that he's getting a boner while she whispers in his ear and feels him up.

It is impressive how, despite being removed from the scene via medium of sporking, this still makes me uncomfortable.

They've been enemies for thousands of years, and yet all he's done to her are… "petty annoyances"? They're gods, for God's sake! Their feuds should be massive, epic, sweeping things, but the way the Morrigan puts it, she just hates the guy because he's annoying. So this doesn't read like the Morrigan outwitting a longtime enemy, it reads like the Morrigan sentenced this guy to Hell because she hates that he whistles when he walks down the street.

Yup. I imagined Morrigan plotting Aenghus's downfall because he never puts down the toilet seat. Also, this is ridiculously circuitous way to go about seeking ravange.

If it was a mystery he was trying to figure out the entire time, it'd make more sense, but it's not;

I disagree. If it was mystery that a character was trying to figure out, he should be the one to give an explanation. Preferably after having an epiphany moment before the final confrotnation. The fact that this happened and Atticus is still gormless and confused by the reasons only underlines how little agency he has.

So the Morrigan is about to start jerking Atticus off (I'm not kidding) when she senses Flidais arriving, so she disappears and the not-hunting goddess arrives.

And no one mentions Atticus apparently sporting a boner at a site of carnage and death, because they all know full-well that is just the type of wanker to get excited by all the slaughter.

Flidais heals a couple of werewolves when Atticus gets angry about her kidnapping his two friends. She explains that she did it only under Brighid's orders. He's baffled by this, but Flidais tells him that they both know that he wouldn't have gotten off his butt and fought Aenghus Og unless his friends dog was in danger. Brighid ensured that her rival was dead.

You know, when you have to actually arrange kidnapping, not as an author but as a character in the story, because the protagonist is too lazy to ever get to the plot, that is when you know you've done fucked up.

If Atticus wasn't meant to be heroic this would be an ok idea. If he was some kind of powerful, neutral party that had to be stirred into action it'd be clever (if a dick move). But he is alleged protagonist, who supposedly serves Brighid and was supposed to take care of Anghus of his own will. But he is too lazy.

know we're in his inner monologue, but a bit on-the-nose with telling us directly how he feels, innit?

Atticus tells us that if he said something else, he'd get in trouble

How come? By this point we have firmly established that deicide is no biggie. Are we supposed to feel that Flidali or even Brighid and Morrigan are in any way above Atticus on the totempole? Because he pretty casually killed 2 of their compatriots, one of whom was supported by demons. Due to the way narrative fumbled the stakes I would rather expect Flidalis to be the one who'd get in trouble than other way around.

Imagine demanding someone take a bullet for you. NO I WILL NOT GET OVER THIS

Given the track record (cough Battle of Mag Leanna cough) I would say that Snorri should count himself lucky that the bullet wasn't shot by Atticus himself. Into his back. Just for the hell of it.

Atticus can just throw away thirty thousand dollars?! Are you screwing with me?! Long-term investments in what? And he doesn't live simply; he runs a New Age shop, he lives in a cushy suburban house, buys and sells antique books, and hires expensive lawyers! "Living simply" would be if he lived in a small apartment or in a cabin growing his own food. He does the opposite of that! Atticus has this money because Plot, that's why. This is terrible writing, guys! You can't just have your main character pull thirty thousand dollars out of his own butthole!

Yup, this confirms my head canon. Atticus is actual criminal. The new age shop is just a front for his drug running (long term investments are deals with Columbian cartels). He is acting like a mobster all the time, so this only makes sense.

After that promise, Laksha thanks Atticus and she switches to Grannie, who starts puking because there's blood and guts everywhere.

I will remind you that those circumstances did nothing to dampen Atticus enthusiasm when Morrigan was coming onto him. Think about that.

Ok, maybe don't think about that. It's pretty disturbing.

I'm not saying that you can't have an interesting villain or antagonist who is traumatized by Nazis; you definitely can! Just look at Magneto in the X-Men films.

But Magneto is an actual character, not a cardboard cut-out that heppened to be on the wrong side of plot. He has actual, dsicernable motivation, the things he does stem from his past and he shows growth and developement.

That takes work and effort and we can't have that. I mean there's little enough of those for Atticus characterization so how can Emilya get any? No wonder she got bungled badly and comes off as a victim here, not as a defeated foe.

And yes, I am still sort of pissed about vaguely xenophobic angle of "Polish witches".

So him telling the police that he's been in someone else's apartment for a couple of days, when they have no reason to think he's been gone that long, is a crap cover story.

But it still works without a hitch because Makes it Easy!

Our coven has kept undesirables out of the East Valley for many years now. We have chased off innumerable brujas over the years and a spate of voodoo priests after Katrina hit New Orleans. Last year we quietly took care of a Kali death cult. I also know that there is a group of Bacchants in Vegas that would love to expand here, but we have repulsed every foray into our territory.

You know, this might sound crazy, but it alsmost as if the witches were the good guys in this story and Atticus was the bad guy.

So our epilogue finds Atticus with Oberon in the Chiricahua Mountains, relaxing in the desert.

Hmm. This seems like Skinwalkers territory. Good. Now I am going to imagine what Shagnasty would do to Atticus if he ran into him.

I… I hate this book. We've talked about how it's very weird that Oberon, a character of at least near-human level intelligence is obsessed with having sex with dogs that aren't. And like, yeah, he's a dog, dogs want to mate, but… really? Kevin Hearne consciously decided that he'd have a running gag about how Oberon wants to have sex with poodles… and the epilogue is dedicated to giving in to that obsession.

You warned us. I expected it. But I am still disappointed.

But the book itself? The actual text of Hounded is done.

We are, but the scars… The scars will never heal.

Juracan on 2 February 2020, 10:38 said:

So good to see you are finally free from the curse.

So… You're gonna do the others, right? It is not that I like to see you suffer, but… Well, I guess I do.

We'll see. It depends on how I'm feeling after doing my wrap-up. I was planning on at least doing the first three books of this series, but after that we'll see how I'm doing and if the rest of the books deserve it.

Here let me try. "Man, that took way longer than it should have."

See, that would lampshade that it's taken Atticus some time to get to this, showing some level of investment in the story. In a roundabout way, that line would show Oberon caring more about the story than he does in canon.

Smith's paranoia: 1.
Atticus's alleged paranoia: -9001.

It feels so good to be vindicated. It also serves as a good argument for hypothesis that a woman would only bed Atticus if she had some ulterior motive.

"Atticus's paranoia level…. it's UNDER NEGATIVE NINE THOUSAAAAAAAAND!"

But yes, you were right. Flidais was up to no good. I was going to say you're wrong, that the women who bed Atticus in-story don't all have ulterior motives, but two books in… you're not actually wrong.

Well, maybe it is due to me commenting about the whole bedding thing, but it almost registered as a "nudge, nudge; wink, wink" type of thing.

I think in context it's supposed to show that Hal is really tired and weakened by the silver, so he's slow in talking or something, but now that you bring it up, you're right, that's definitely what it could be.

Dang it, this book sucks.

A very mean and malicious part of me wants to chuck it under "one can only write character as smart as they themselves are".

[pointedly does not say that he was thinking about this several times throughout the sporking]

Now in a visual medium there might have been some aesthetic value in having that. But if it is a book then the person who is doing the work of imaging that naked lady is me. And I am perfectly capable of imaging naked ladies (in wide variety of circumstances) without any help or prompting from Hearne. So what good does Morrigan being naked here do?

No good at all.

As far as descriptions go, it's not even that… look, basically all we're told is that the Morrigan is naked, she's hawt and she's really pale. I don't want to sound like a douche, but as far as titillating descriptions go, it's not actually that much to go on. And it still serves no purpose other than fanservice. Which, as you point out, is kind of just there.

I dunno, maybe because it's a violent war goddess it's supposed to do something for the audience. It doesn't, but perhaps that's what Hearne was going for.

It is impressive how, despite being removed from the scene via medium of sporking, this still makes me uncomfortable.

Yeah, and Hearne used to be a high school English teacher. Imagine if you read a book by your high school teacher and it had this scene in it.

Yup. I imagined Morrigan plotting Aenghus's downfall because he never puts down the toilet seat. Also, this is ridiculously circuitous way to go about seeking ravange.

Your example's better.

And yeah, it is! Apparently no one just kills someone? I feel like other books I've read with ridiculously circuitous plots have reasons for it, other than because it draws out the book. This book doesn't. It just is.

I disagree. If it was mystery that a character was trying to figure out, he should be the one to give an explanation. Preferably after having an epiphany moment before the final confrotnation. The fact that this happened and Atticus is still gormless and confused by the reasons only underlines how little agency he has.

You're not wrong. I mean, every single thing that happens, Plot-wise, shows that the protagonist has little agency. And not only does he not have agency, he doesn't particularly care about that either. The few times he does seem bothered by it, he just goes on with his life anyway, immediately forgetting about the whole thing.

And no one mentions Atticus apparently sporting a boner at a site of carnage and death, because they all know full-well that is just the type of wanker to get excited by all the slaughter.

Well, yeah.

You know, when you have to actually arrange kidnapping, not as an author but as a character in the story, because the protagonist is too lazy to ever get to the plot, that is when you know you've done fucked up.

If Atticus wasn't meant to be heroic this would be an ok idea. If he was some kind of powerful, neutral party that had to be stirred into action it'd be clever (if a dick move). But he is alleged protagonist, who supposedly serves Brighid and was supposed to take care of Anghus of his own will. But he is too lazy.

And he's supposed to really want to serve Brighid! When Brighid asks him to do it, he's all like, "Well she's hawt, so of course I want to do whatever she asks!" And then he goes and does not do the thing that Brighid asks him to do until she makes him do it.

Nothing about Atticus is heroic, and yet we're supposed to like him for… Reasons.

Seems relevant.

Crossed my mind too.

How come? By this point we have firmly established that deicide is no biggie. Are we supposed to feel that Flidali or even Brighid and Morrigan are in any way above Atticus on the totempole? Because he pretty casually killed 2 of their compatriots, one of whom was supported by demons. Due to the way narrative fumbled the stakes I would rather expect Flidalis to be the one who'd get in trouble than other way around.

Plot, basically. Sometimes Plot demands that Atticus cares about manners.

Given the track record (cough Battle of Mag Leanna cough) I would say that Snorri should count himself lucky that the bullet wasn't shot by Atticus himself. Into his back. Just for the hell of it.

Hey, if he thought it would get him an advantage, or get him laid, I bet Atticus would do it.

Yup, this confirms my head canon. Atticus is actual criminal. The new age shop is just a front for his drug running (long term investments are deals with Columbian cartels). He is acting like a mobster all the time, so this only makes sense.

Yeah, but that'd make the story more entertaining, and I don't think Hearne would have that.

I will remind you that those circumstances did nothing to dampen Atticus enthusiasm when Morrigan was coming onto him. Think about that.

Ok, maybe don't think about that. It's pretty disturbing.

Too late!

And yes, I am still sort of pissed about vaguely xenophobic angle of "Polish witches".

You should be! It's really weird! I'm sure Hearne would come up with some sort of defense like, "Malina's a Polish witch, and she's not bad!" But Atticus still looks down on her. And yes, he doesn't like witches in general, but he brings up their Polishness in ways that make it sound like he doesn't think highly of that aspect and that's… uncomfortable at best.

You know, this might sound crazy, but it alsmost as if the witches were the good guys in this story and Atticus was the bad guy.

[bangs gavel] I accept this headcanon.

Hmm. This seems like Skinwalkers territory. Good. Now I am going to imagine what Shagnasty would do to Atticus if he ran into him.

Oooooh, there's a great series of mental images.

We are, but the scars… The scars will never heal.

Nope. No they won't…